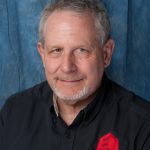 Will Tenney has been teaching PEO Sales Training since 2004.
He founded the Tenncom Group, PEO Pros and EmployerNomics. EmployerNomics was franchised nationally in 2016.
In addition to doing most of the sales training for EmployerNomics, Will is also hired by partner PEOs to train their internal sales staff. is recognized as a leading salesman and sales trainer in the industry.
He has attended several Sales Training courses, including Sandler Training, Sales Growth Group and Dale Carnegie Institute